Student Services Offices in Chicago
Although many services are available to you through the Michigan Student Services office, additional assistance is available via offices on the Chicago campus. You can learn more about these services below or by viewing information on the "Students" tab in the my.moody.edu information portal.
Moody Central
Moody Central exists as a solutions-based service center, serving students at all Moody schools and campuses, to provide clear and efficient information to students in an attentive, responsive and suitable manor. If you have questions or need more information, call Moody Central at (312) 329-2020 or send an e-mail to 2020@moody.edu.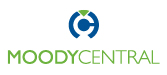 Moody Central services include:
Academic Records and Registrar
Career Development Center
Financial Aid
International Student Office
Student Accounts
Office of Academic Records
The Office of Academic Records handles student inquiries on a variety of topics. In addition to maintaining academic records for every student, they provide advising services to help you determine and plan the direction of your educational program. The Office of Academic Records will also be important after you graduate, as they distribute official Moody transcripts upon your written request.
Graduation, course drops/withdrawals and academic monitoring are other functions that either originate or take place in Academic Records.
Contact Academic Records Staff
Career Development Center
The Career Development Center, based on the Chicago campus, is an ongoing ministry to students and alumni assisting them with job, career-oriented materials, counseling, job search strategies and ideas about networking. It is our goal to help you with all facets of a ministry or job search and to teach you lifelong career skills to help you grow as an individual.
The Career Development Center seeks to help you think ahead to the ministry and job options that interest you and then structure a major and series of internships to prepare you to be able to compete for that type of position. We work with you from your freshman year through graduation and beyond. We also can assist you to identify your "passion" areas. Many students change their minds about their direction, but the Career Development Center is there to help them navigate through each change.
MTS-Michigan students have the opportunity to network with the Career Development Center directly by e-mailing Patrick Friedline, the Associate Dean of Career Development. Pat makes yearly visits the Michigan campus to work face to face with our students.
Learn more about the Career Development Center
Financial Aid
Tuition at Moody Theological Seminary-Michigan is paid through a combination of payment options, but mainly through internal and external scholarships and grants.
MTS students may also borrow Federal Direct Unsubsidized Loans to pay for their education. Students interested in this must complete the FAFSA, which Moody also uses to determine the financial needs of students. A student obtaining Institutional Aid must complete the FAFSA before applying for Moody Scholarships and Grants.
Learn more about Scholarships and Grants
Learn more about Federal Student Aid
International Student Office
The International Student Office (ISO), located on Moody's Chicago Campus, facilitates all aspects of international student support including:
assisting with enculturation to life in the United States
keeping abreast of immigration regulations
facilitating international student and missionary kid groups
Learn more about the International Student Office
In addition to contacting the ISO, MTS-MI students can contact the following individual on the Michigan campus, for assistance:
Dr. Paul Wilson
Associate Dean of Student Services
(734) 207-9581, ext. 313
paul.wilson@moody.edu
Student Accounts
Student Accounts (a division of the Treasury Operations Department) serves Moody students in facilitating the billing and payment of each student's account. Two options exist to pay your student account: payment in full by August 1 (fall semester) and December 1 (spring semester); or enrollment in the Moody Payment Plan.
Learn more about Student Accounts
Education Technology Services
The Education Technology Services department (ETS) provides technical support for my.moody.eduand Blackboard (Bb). The myMoody student portal is your vehicle to a number of important tasks such as registering for classes, checking your tuition balance, and making payments online.
Registering for Classes
Blackboard is the online learning management system designed to support teaching and learning. Your professors often will use Blackboard to post course materials and class announcements. Some professors may require you to use Blackboard to submit class assignments or complete exams.

ETS also can help you with myMoody password resets and with forwarding your Moody e-mail account to your personal account (e.g., Yahoo, Gmail, Hotmail).
Forwarding Your Moody E-Mail Account
Learn more about ITS
Contact Us
Moody Theological Seminary–Michigan
41550 East Ann Arbor Trail
Plymouth, MI 48170
P: (734) 207-9581
F: (734) 207-9582
Office Hours
Monday–Friday
9 a.m.–5 p.m.